Sunday Ride: 1st July 2018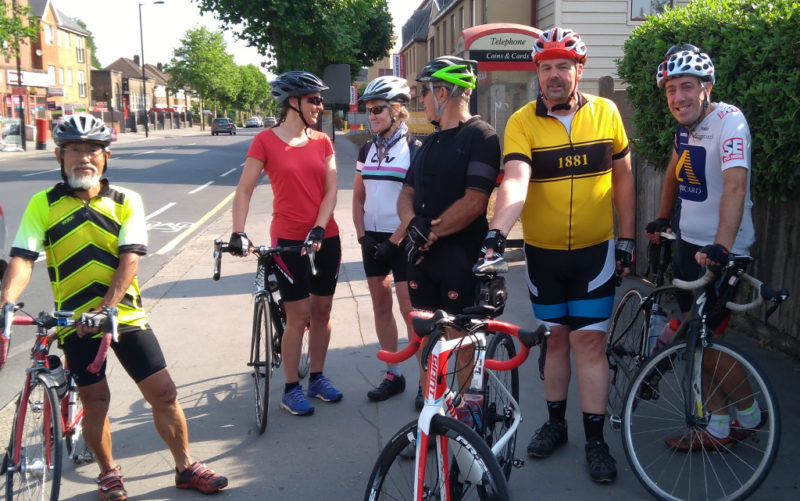 The magnificent Seven set off into the already heat of the day including an old club member Yoshi who now lives back in Japan but being over in Europe came out for a Sunday Ride.
Farthing Down was the exit route with, for some unknown reason, heavy oncoming traffic. There was hot competition down our freewheeling venue south of Bletchingley. Three made it to the bridge. The winner claiming victory by a nipple!
Jeremy caught up with us by the windmill …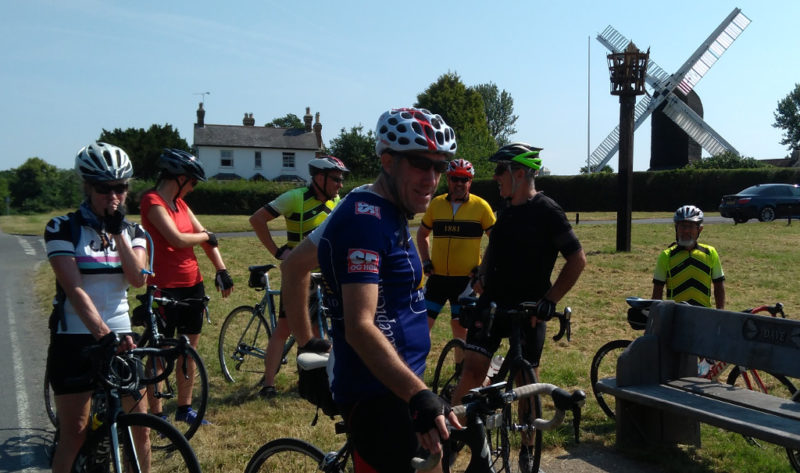 … and onto Tulley's Farm where Maggie found time for a small snack …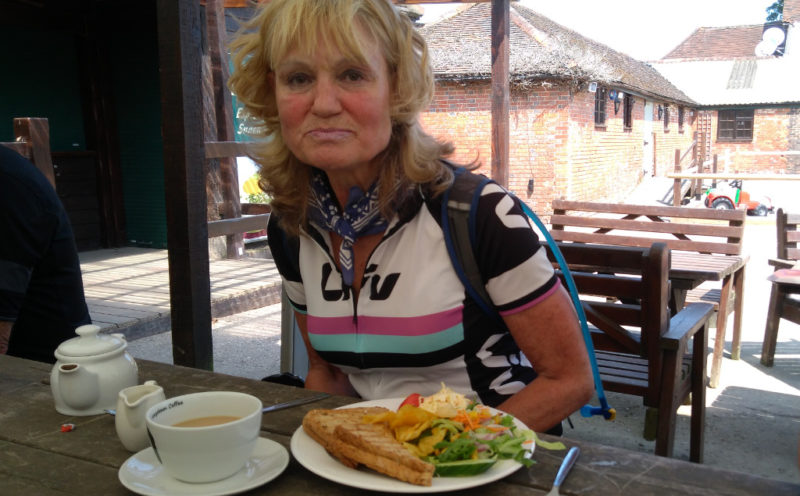 The Magnificent Seven had dwindled to the Famous Five for the run down the long gorgeous Brantridge Lane to Staplefield and the Victory Inn. Two really good beers and crisps for £9.20 – it is right up there with the Red Lion, Turners Hill for value and ambience of a real country pub.
The Victory Inn had been chosen as our normal watering hole in neighbouring Slaugham had, last time, been given a thumbs down after a change in management. Clearly we were not alone for it was now shut.
On past the Hammerponds and up to Colgate, down to Faygate and a [non]seasonal sign on the road into Rusper. An investment for next Christmas?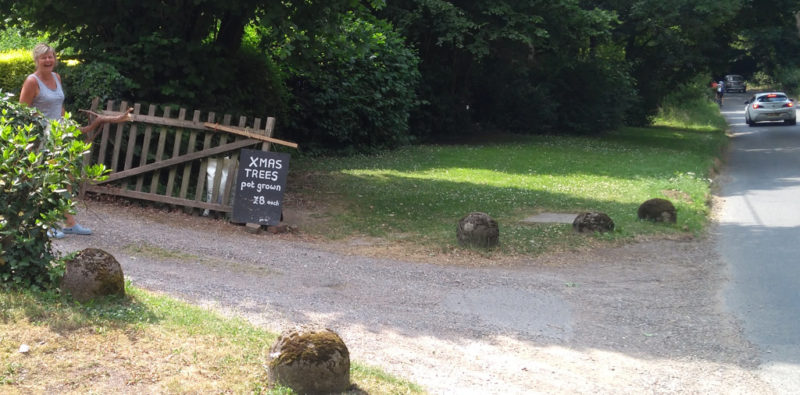 It was hot, it was a long ride so we put into Tanhouse Farm to re-supply. Only to be suprised to find another Anerley Ride in residence. Here we are to gether with some other old club members …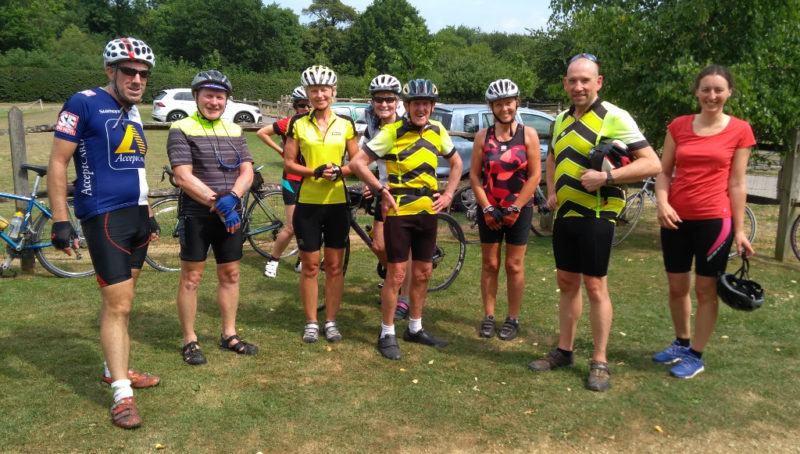 By this time we were the Fab Four routing up through Reigate and home. A glorious day and quiet roads when the rest of the population switched to Russia v Spain.
Download