Sunday Ride: 1st April 2018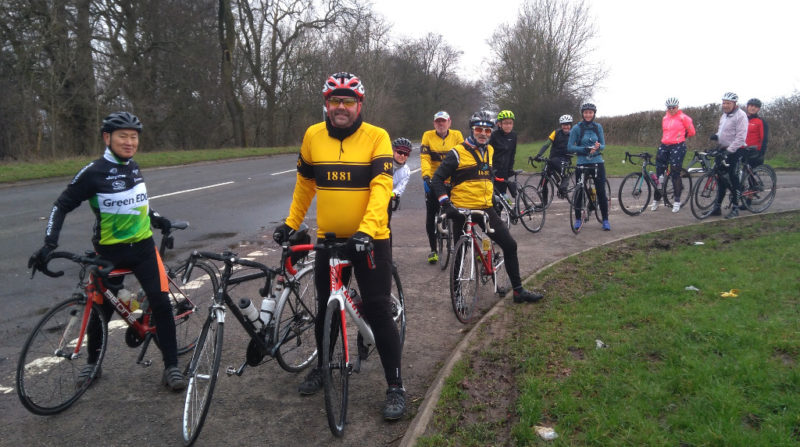 Around a dozen of us set out for Ightham Mote. We especially welcomed Lynne for her second(?) ride with the Anerley and Victor for his first.
Mark H led the main peloton up Bedlestead while Stuart too a few up the softer climb to Botley Hill before re-grouping [above]. Thence along the Pilgrims Way to Otford and Kemsing. At Seal Lynne dropped a chain and I waved Victor on to follow the main group. Unfortuneately the main group took a left without leaving a marker and we never saw Victor again.
If you are reading this Victor – it was our mistake. The standard rule is to keep on going and a marker will be left if there is a turn. You did the right thing, we did the wrong. I hope you got home OK and will give us another chance.
Ightham Mote was very busy for such a cool overcast day. I guess the forced closure of all supermarkets and department stores on Easter Sunday diverts a lot of folks into other leisure pleasures …
George led the photocall. All I got was two old geezers …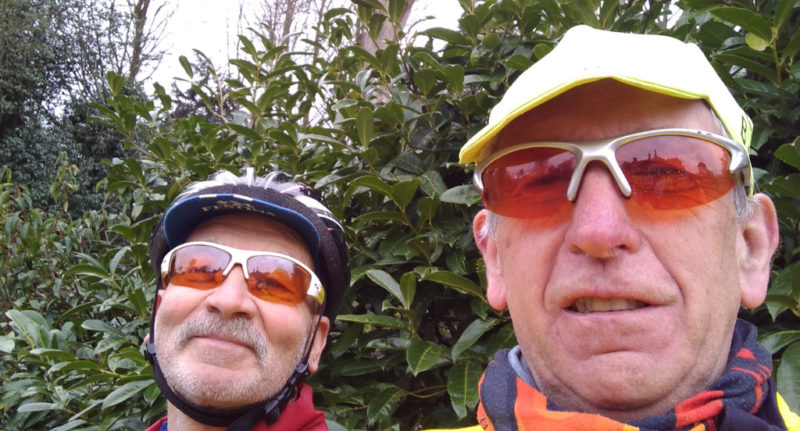 Back via the twitchers of Bough Beech Resorvoir and up Ide Hill. Good training for Lynne who was using this outing as an early part of her Prudential 100 programme. Here she surveys The Weald: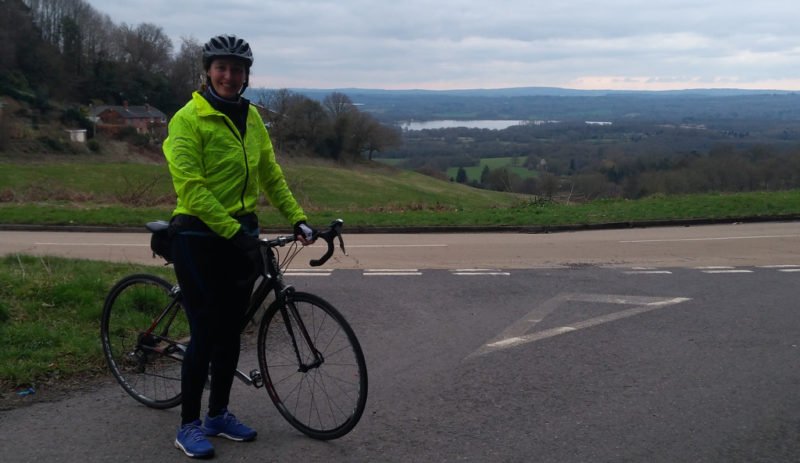 Ide Hill conquered, three of us descended on the Stanhope Arms at Braested for sustenence before the final climb back up to Botney. 51.39 miles at 11.51 mph
Download