Sunday Ride: 16th June 2019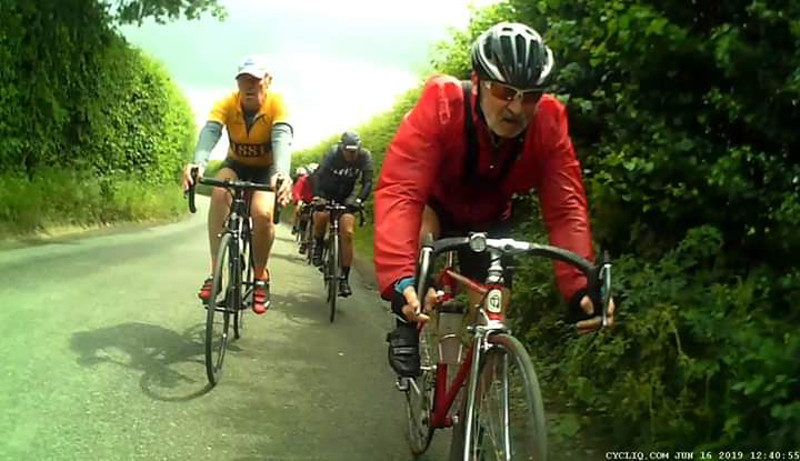 Six of us braved the incoming rain forecast for a long ride to Yalding and back.
It was the day of the BHF London to Brighton run and the view from the top of Clarkes Lane suggested they were getting the worst of it – confirmed later by Steve B who was on it. But we knew it was going to dry out – eventually. The only question was when would eventually arrive.
About the same time as Yalding was the answer. Here's an animated video of the outbound ride:
It was still cold and blowy hence the Teapot Cafe was rammed inside. We decamped to the almost deserted Boathouse Pub opposite: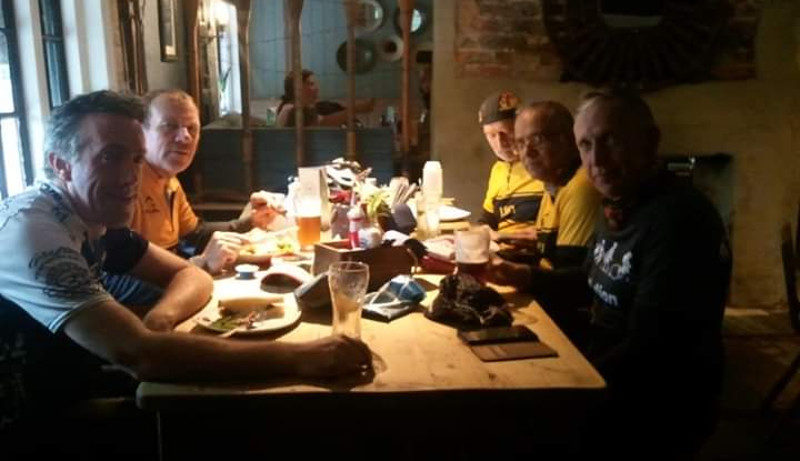 A dry run home flat Mark promised. He didn't mention the 20mph pace as we sped through Edenbridge, Chiddingstone Causeway and Hever Castle. Frank and myself elected to take a snifter at the Griffin at Crowhurst – which has been renamed back to The Brickmaker's Arms while the others went for broke. The good news at the pub is the trade appears to have returned after a difficult few years.
Here's the animated video of the return ride:
And here is the traditional Route Map & GPX of the 78.73 mile ride at a spiffing 14.29 mph (that's the slow two). The fast four should have broken 15mph:
Download