Sunday Ride: 12th January 2020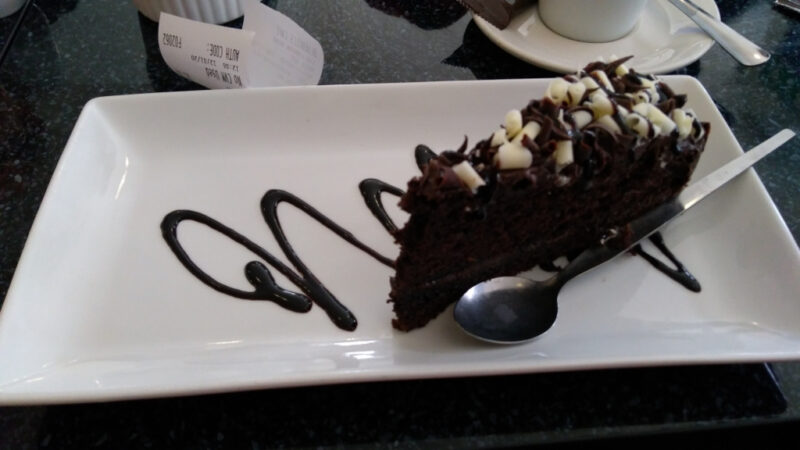 It's all about the cake – that's what motivates some of us ride 40 miles on a chilly January day to East Grinstead and back.
George led the Speedies, Peter R the Steadies and Des brought up the rear with the Relaxed. Good to see Tom again sporting his supersoft saddle and his 16 year old stepson who dwarfed most of us.
Here we are in The Bluebells Cafe where Meike laid in wait. It was weird to discover that Meike and my dad were in the same city – Lubeck – at the end of WW2.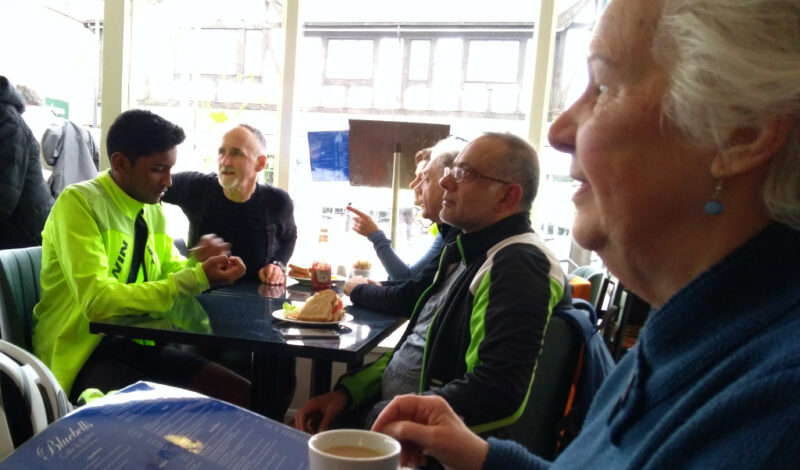 Peter had led the steadies up Botley Hill, along the Ridgway and the ferocious descent to Old Oxted. Tom V had a fairy visit near in Lingfield and then on through Dormansland into a bit of a breeze.
George joined us for the way back which was along a track about 5km to the west of the outward leg. This included a novel start via the Station footbridge to avoid the awful gyratory and ended with Marden Park.
I was following Barrie near Lingfield again and noticed his rear tyre was flat as a pancake. He hadn't noticed. He told us to go on ahead. Knowing Barrie I guess he just tossed tyre and inner tube into the ditch and rode home on his rims …