Sunday Ride: 11th June 2017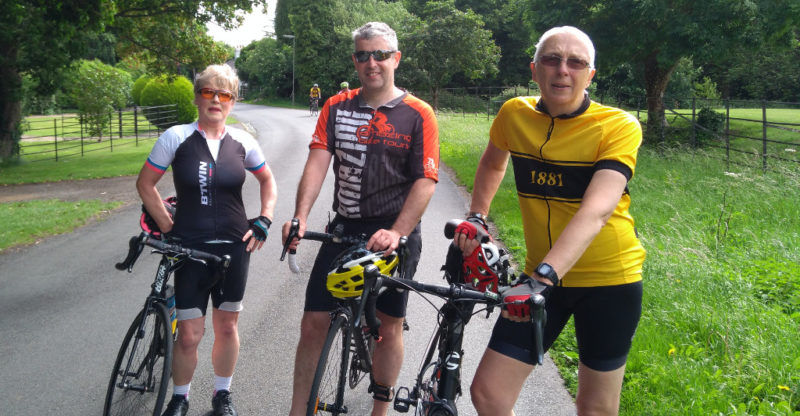 A real summer's day with a dozen of us or so heading out to Cobham for tea. A pause in Ashtead Park (above) for the front to await the back who had taken a wrong turn – or more accurately missed a turn – to catch up. Setting a precedent for the day.
Skirting Leatherhead we got to Cobham. Strangely Frank approached us from the opposite direction. Wasn't he supposed to be behind? Well he turned and a short time later we took the left in to Tilt Road and waited. Despite shouts we watched the followers one by one carry straight on. We gave chase. Surely the person in front must realise there was no leader in view?
Or did they know their own way to the Tea Stop? We hadn't a clue where they had disappeared to.
The Anerley Law 'if you are in front of the leader …' law was applied and we took the left by Waitrose to get to the Hothouse in the Medicinal Gardens. Picture below is Tom trying to make contact with his missing souls.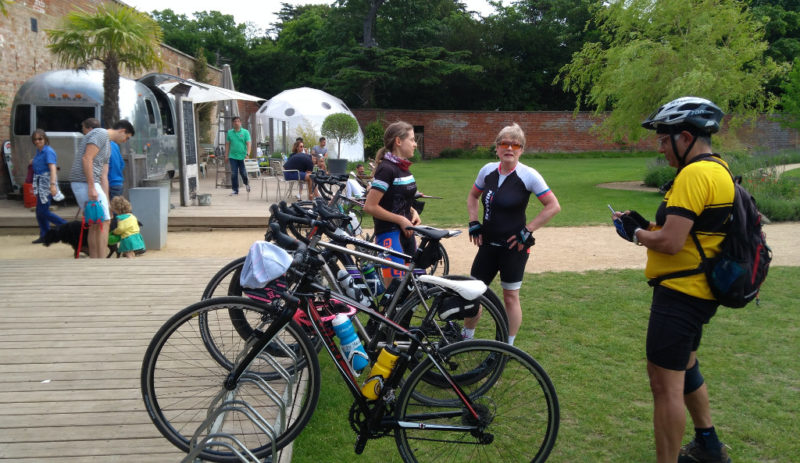 Well despite finding a few and giving directions – none of them managed to join Tom, Agne, Karen and Stuart. Except for Jeremy who, as usual, made his own way on the first leg.
The Hothouse is a splendid location especially in the gorgeous conditions. The future is female declared the cafe. Maybe, but it would have arrived a little earlier had the three ladies better organised the serving of tea and cake. Way to go.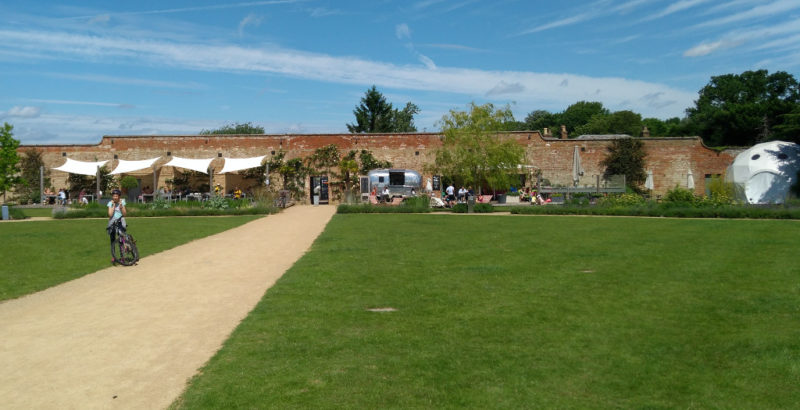 The route to Pyrford is neccessarily a little convoluted through Ripley. The high stree (the old A3) was rammed northbound presumably because of an incident on the new A3?
On the way we passed this splendid traction engine. I should have taken a movie since the real impact was the steady thump as the wheel spin. Delightful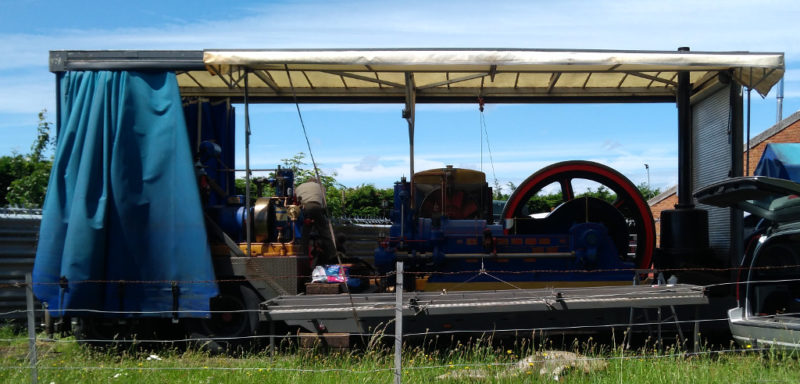 The Anchor was busy but there were a couple of spare tables and everybody was eating so the drinks queue was none existent.
Return was via the Horsleys and Bamber Gascoigne's new pad which now hosts the displaced Grange Opera.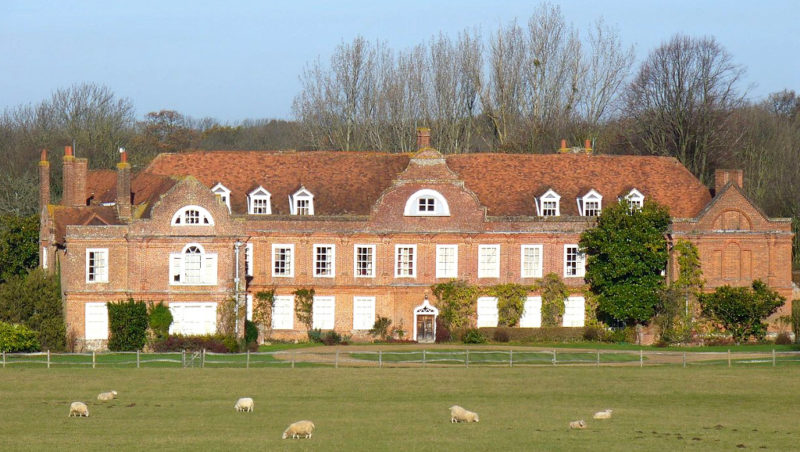 (Wikipedia photo)
58.99 miles at a moving average of 12.69 mph.
Download