Saturday Ride: 4th January 2020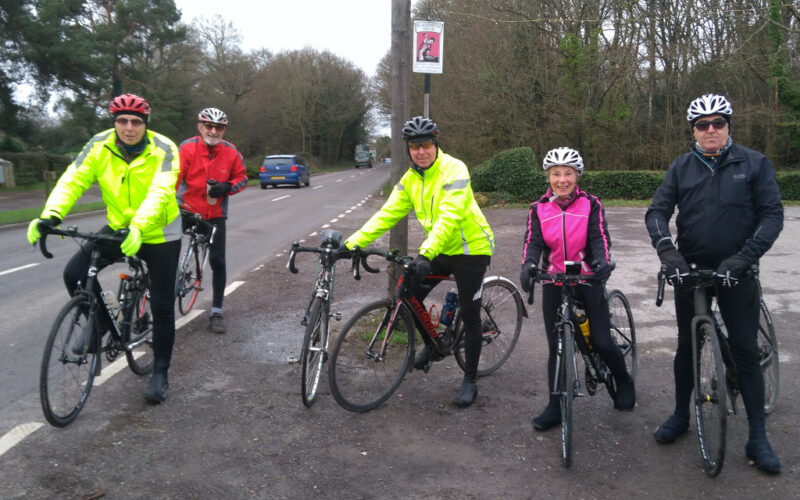 So the plan was a shortish ride out to Horne Park Golf Club to help us ease back into shape after the excesses of Christmas festivities. Pete pulled a sicky so just four of us started out from Shurgard and we picked up two more on Farthing Downs/Chaldon. So far so good and we had a pleasant ride south for refreshments. The weather was improving and the consensus was a slightly longer but flatter ride back via Lingfield (rather than Tilburstow Hill).
All went well until we had to cross the rather busy Haxted Road on way to Crowhurst when it was interrupted by an unscheduled dismount by Jim K. It all happened very slowly but falling from height onto tarmac is not to be recommended. He was in considerable pain and unable to continue but fortunately his good lady, Lynda, came to the rescue and whisked him away for a check-up. The rest of us proceeded home without incident. As ride leader I would like to thank all the group for staying and supporting throughout the ordeal.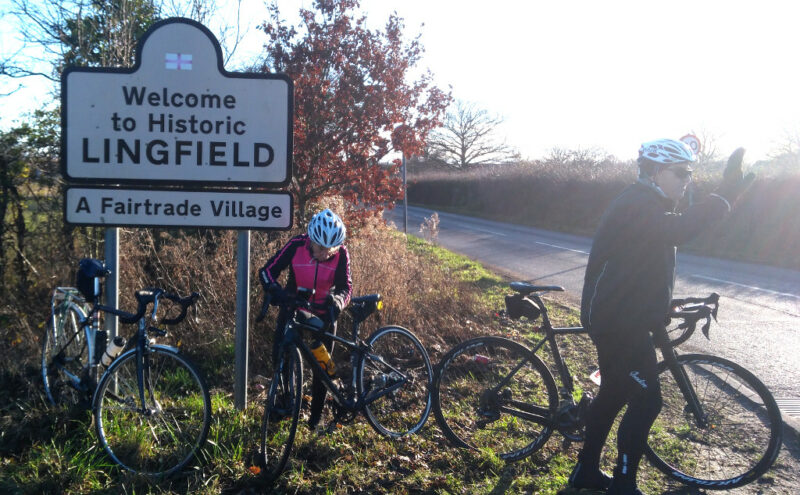 Post ride note: It turns out there were no broken bones but he did suffer a torn thigh muscle which is causing considerable pain and inconvenience. It is likely to take 2 – 4 weeks to repair. Jim has asked me to pass on thanks to everyone for support and good wishes. Hopefully he'll be back in the saddle soon.