Saturday Ride: 30th March 2019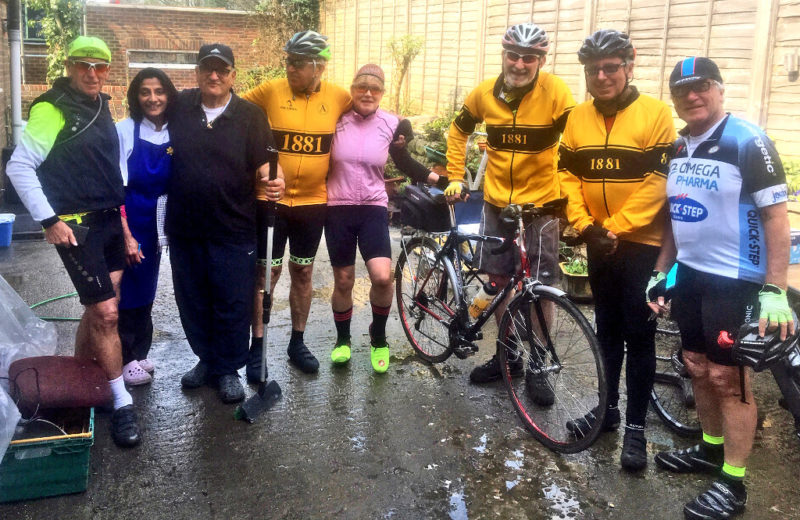 Seven of us met at the start on a bright and sunny day that was forecast to be the best for the weekend. Stuart had announced he planned to extend his ride to bag his first 100 miler of the year, but no one leapt forward to join him.
We set off up Mitchley hill, past Botley Farm and down towards the Pilgrims' Way. It was pleasantly warm and other cyclists were out in force.
Pondview Cafe at Otford was as usual, very friendly and the cycle parking around the back secure and convenient. Food was excellent and well priced too. Karen announced that she would go on and join Stuart for the full 100 (we always knew she would).
The rest of us, Graham, Miles, Pete, Roger and Vince were going for 50 returning via Shoreham, The Pilgrims' Way, Oxted and then Marden Park.
Pete bailed out at Oxted with knee pain and took the train home which left him time to take some arty farty cherry blossom pics before meeting Roger at the Watt for a post ride beer. Miles veered off towards Clarkes lane, Vince was also under some time pressure so caught the train to Croydon from Whyteleaf. Graham and Roger completed the route.
The 50 milers averaged 12 mph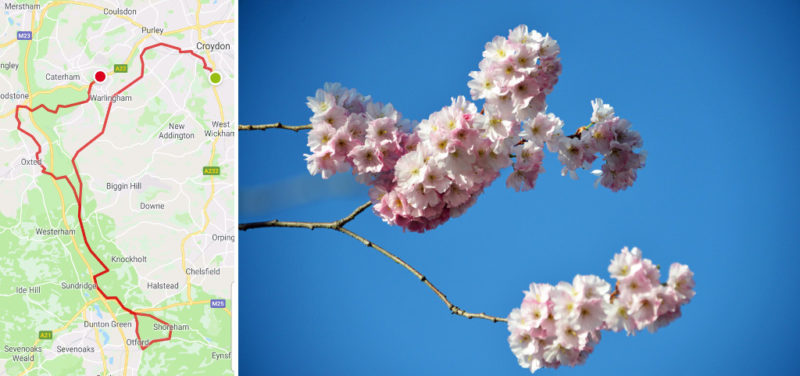 We later heard that Karen and Stuart achieved their the ton and that Stuart led Karen the last few miles as daylight was fading and she had no front light. (There's a point to be made somewhere there).
Download