Saturday Ride: 29th September 2018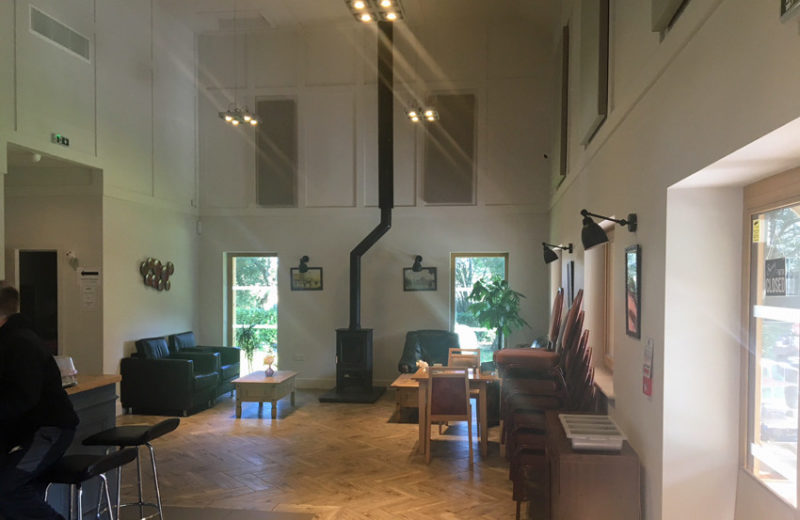 The Saturdays rediscover a favourite old haunt.
Three of us at the start today, Karen, Roger and Pete. There was glorious sunshine but a little chilly as Autumn arrives. We headed out to an exploratory tea stop at Henfold lakes. Rumour had it they had opened a new cafe even though their website gave no updated news after the fire destroyed the previous (rather old and scruffy) cafe.
The route out was the usual Chipstead valley, Kingswood, down Pebblescombe Hill and then via Betchworth. This really is a lovely route and the fast run down Pebblescombe flattered our average speed.
The new cafe is absolutely superb. Very spacious inside with a large balcony outside overlooking the lake. It will be fabulous for summer rides. The food was very good and it's licensed so whilst a little early for us it will make a suitable later stop for a Sunday ride.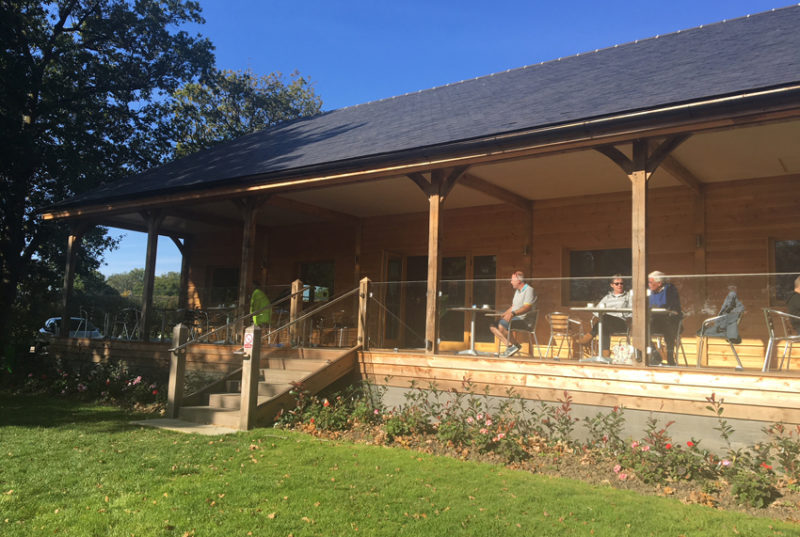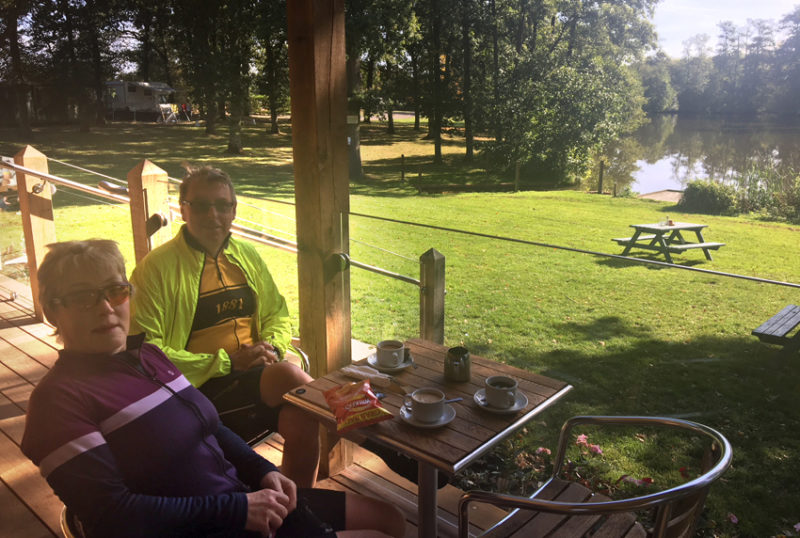 Word is getting around. As we were leaving we met Bob and Ian with some Addiscombe riders who had also turned up to see the new place.
Return trip was via Box Hill, Kingswood and Caterham valley which again provided a fast downhill blast.
Pub stop: The Smugglers Inn, Coulsdon. Apparently named by the first landlord who was from Cornwall (and therefore almost certainly a smuggler).
40 miles, 14 mph