Saturday Ride: 18th November 2017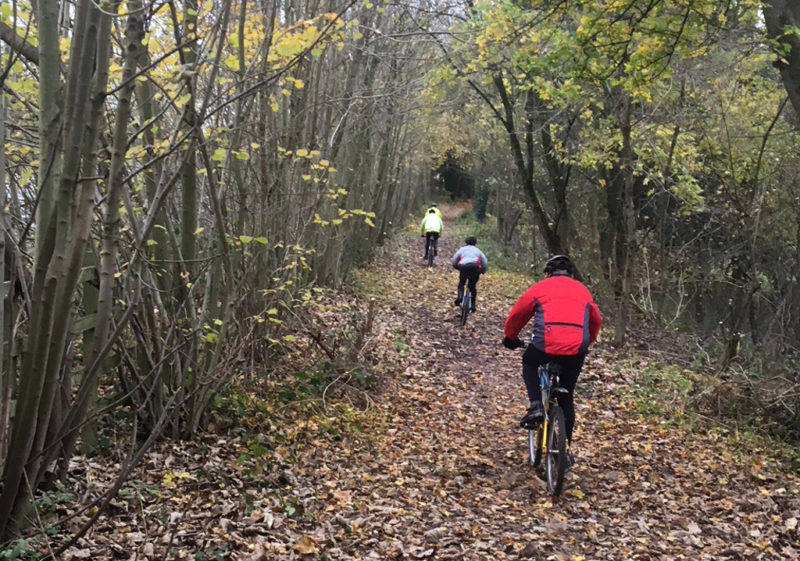 Five of us turned up to give our off road bikes a rare outing. A Cannondale, Specialised and Giant and two Mongoose headed for the mud with Karen, Roger, Graham Jeremy and Pete on board.
Our route took us up Old Lodge Lane and then cutting through on tracks up hill to the Fox at Old Coulsdon, then along behind the barracks and up to the North Downs way. This is a lovely route with great views down onto Reigate. It made a change going down Shepherd's hill where we then picked up another track which joined up with Church Lane into Bletchingly for tea stop at Lamington's
I can still remember the shock when beer went through the £1 a pint barrier. It's the same feeling when tea goes through the £3 a cup barrier ! Lamingtons has to be the most expensive tea stop ever.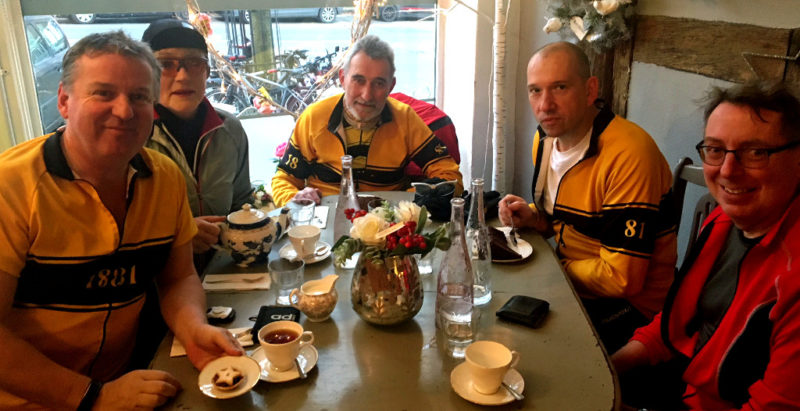 The decor was very nice and the service attentive, if a bit slow, but at £8 for a cup of tea and a slice of cake it's not one we'll be repeating. The Green Room at Godstone is only 5mins further along the rode is much more reasonable and better suited to cyclists.
We returned via the North Downs way, Marden park and up to Kenley Airfield.
28 miles at a muddy 10 mph