Saturday Ride: 11th November 2017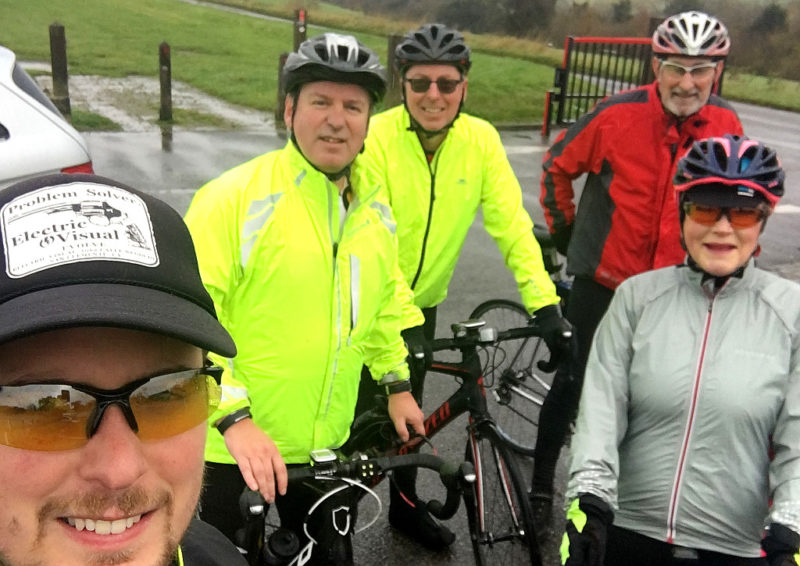 42 soggy miles to Snowhill and back
There were four of us at the start, Karen, Graham, Cam and Pete with a plan to meet Riger in Coulsdon on the way out. It was raining and cold but Auntie beeb promised the rain would soon stop and that it would be dry for the rest of the ride.
It wasn't.
We tiptoed across Farthing Downs wet and slippery cattle grids and then on to Chaldon Bletchingly and Outwood. Christmas shopping was in full swing at Haskins Garden centre but the cafe was surprisingly quiet. Most of us had a cuppa and a snack but Cam took advantage of the fact his dad was paying and carbed up for the return trip on Shephard's pie and a side portion of chips.
Sitting in the cafe looking out on the rain (which had steadily increased) we took a team decision to re-route back via Limpsfield and Marden Park. It seemed longer than usual.
Finally back at the Wattenden Arms things started to look a little brighter..
41 miles at a rather miserable 11mph