Saturday Ride: 11th July 2020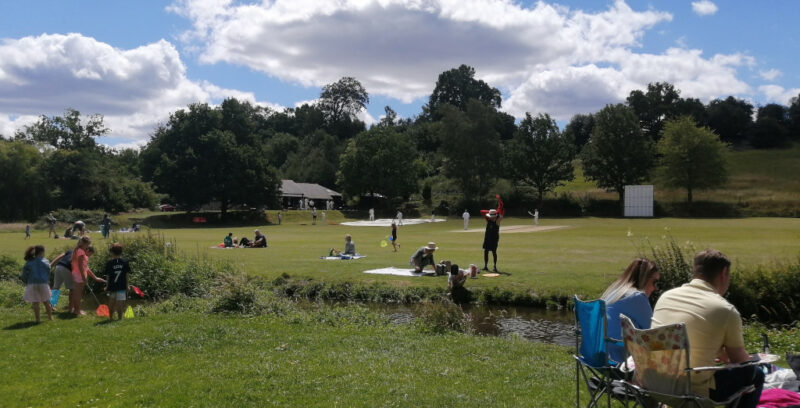 The day Boris lifted the lockdown on cricket. We were privileged to see the Abinger Hammer team come out to celebrate. Des had led us through Effingham and up and over the Surrey Hills.
The descent down Whitedown Lane was marred by what looked like a nasty crash where a cyclist had, at the bottom, gone straight across the road into a hedge. Ambulance people were retrieving.
We were real ready for a rest. And sitting on the green opposite was rather more pleasant and less risky than going into the cafe. Calmed we did the long slow ascent through Holmbury St Mary and back through Capel, Newdigate and Leigh. Des was desperate for another cuppa so we diverted to the cafe in Reigate Park …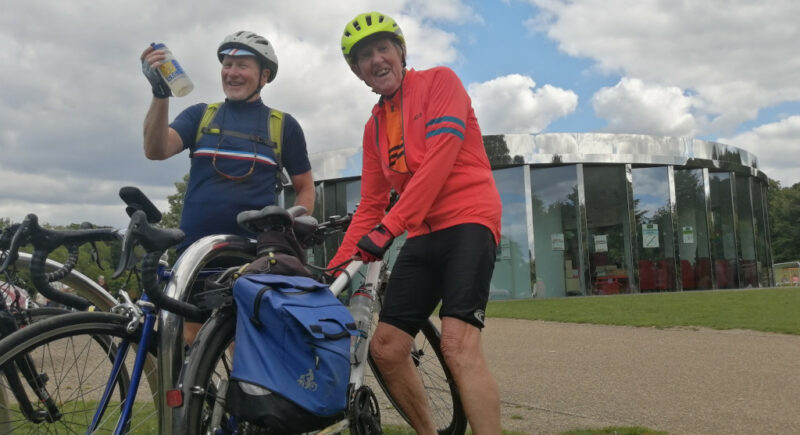 52.16 miles @ 10.59 mph