Pete's Fundraising London to Paris Bike Ride

Well I made it! 355 miles over 4 very hot and hilly days. There were some gruelling climbs and many hours in the saddle but the atmosphere arriving in Paris made it all worthwhile.
The four amigos from left to right Mark, Pete, Roger and Tommy taking a much needed rehydration stop on route.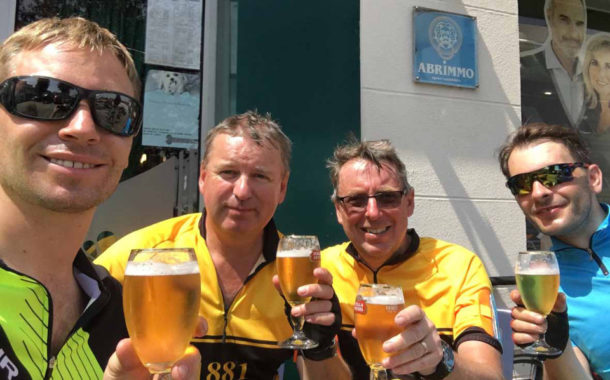 We arrived in Paris the day before the Tour de France. The roads were being closed for the tour's arrival so we were able to spend some time in the morning walking around an "empty" Paris. Here we are walking down the middle of the Champs Elysees with nobody else in sight
It felt like we were there the day after the Zombie Apocalypse.

The Arc du Triomphe with no traffic, how weird is that !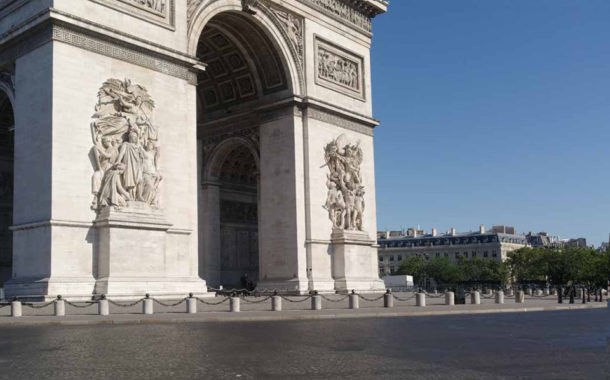 Blue skies almost all of the way, we were so lucky. Where is everybody?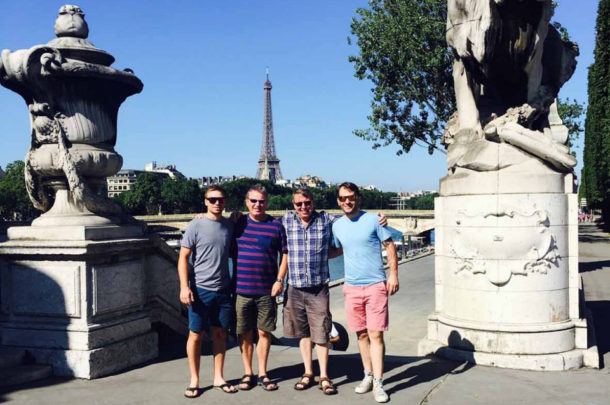 Posing at the finish line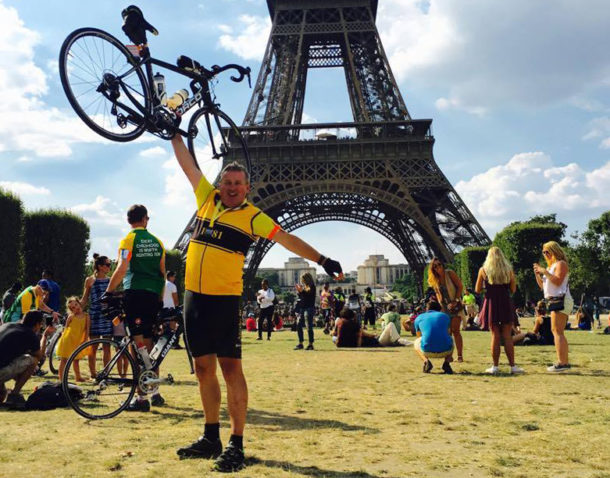 ……and a smug face on the way home!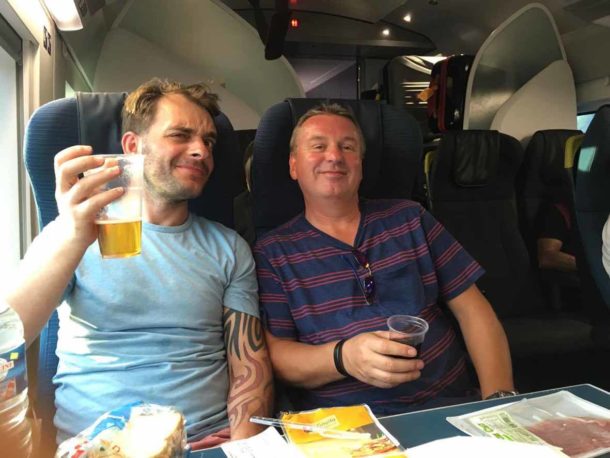 Pete S