In Epping they call me Mud
When the Government announced that Plan B was coming to end and people could go back to the office, I realised that it would be my last chance to do a train assisted journey to the other side of London. Not a great deal of planning was done beforehand and I just thought to extend a ride from Enfield Lock, which I've done a few times before, to include Epping Forest to try out my new gravel bike.
I sent out a rather halfhearted invitation on the Ride Register but was shocked to see 4 guest riders joining me including the redoubtable Alan Malarkey and Geraldine Glowinsky but at least they had mountain bikes. Poor Vince on a hybrid and Brian Chapman on a road bike were in for a sticky day despite my usuallly worthless reassurances.
A 9.45 am Thameslink from East Croydon to Farringdon and a short ride to Liverpool Street went well but I hadn't considered the blessed train schedulers, who had cancelled my usual connection from Liverpool Street to Enfield Lock. So we went off to Enfield town and I improvised a new route around Epping Forest.
The first climb was gentle through to Chingford and the great Essex exploration was off past Connaught Water along the pleasant Rangers Road. We nipped across the busy A104 and through some bushes into Epping Forest and that was where the trouble began. Mud, mud and after an unwise choice of track, even more inglorious mud!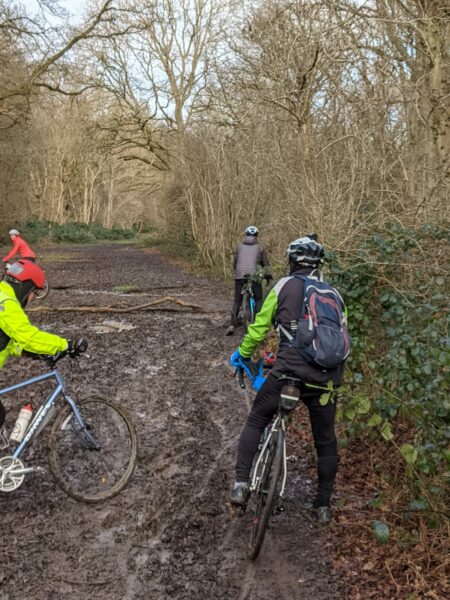 I followed Geraldine who seemed to glide over the mud while some of us picked a way through or around. Brian I am afraid to say just wallowed in it. Both him and his bike bathed in the stuff and I am sure to see a much improved complexion on him next time I see him.
Once past all that gunk, a quiet road took us to the top of the lengendary Mott Street which is Number 26 of the top 100 UK climbs which you buy in shops:
100 Greatest Cycling Climbs at Amazon.co.uk
100 Greatest Cycling Climbs at Waterstones
A long descent with decent views across towards Waltham Abbey brought us down to the River Lea where we picked our way through a labyrinth of paths and alley ways to the canal at Enfield Lock.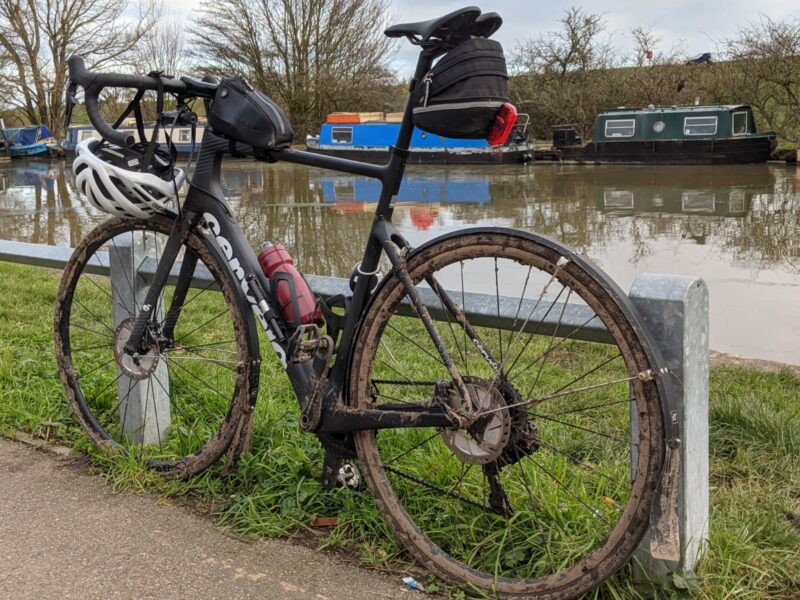 We headed south before eventually finding a fabulous coffee stop at the Stonebridge Lock Waterside Cafe where Brian propped up his bike for our admiration. The locals were incredibly friendly and the food just great. A quick photo and we were off. By now, I kept my balaclava on, too ashamed to show my face.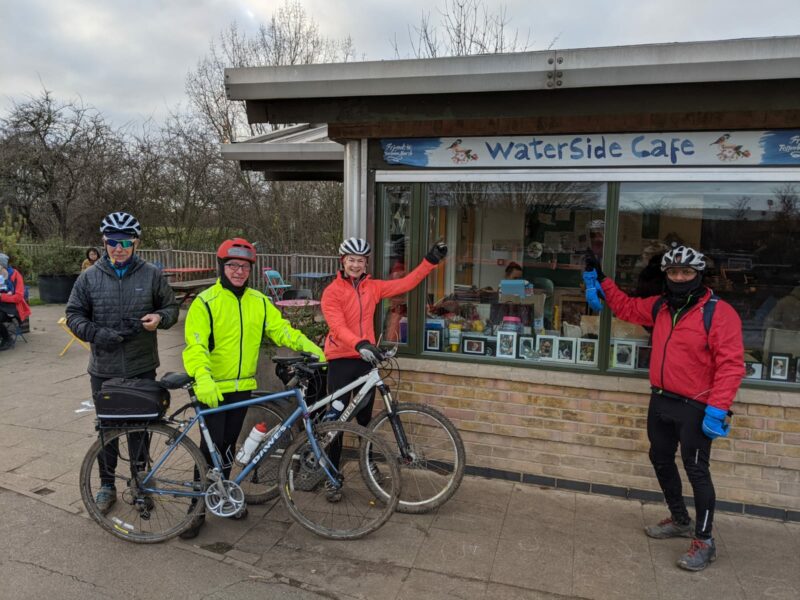 After Stamford Hill and seeing some of it's Jewish population strolling along the river, we were running very late, so we dithered over the route – Brian had a commitment for 4pm! At the Limehouse Cut, we let Brian head directly towards London Bridge while the rest of us tried to make our way down the river Leamouth on the River Thames and then onto Route 21 at Greenwich. When we got to Poplar we were so harassed by the Blackwall Tunnel and the Limehouse Link roads that we changed our mind about Greenwich.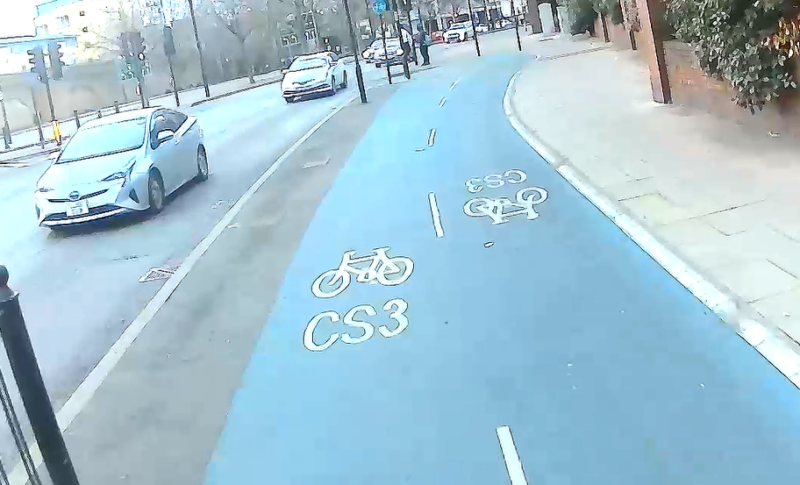 At Poplar, we encountered the Cycle Super Highway 3 (CS3 to its friends) and sped on it all the way across Tower Bridge. We even overtook Brian who was rushing to London Bridge station.
After Tower Bridge we enjoyed the backroads run around Elephant and Castle and Walworth Market where Geraldine wanted to do stop for her weekly shopping.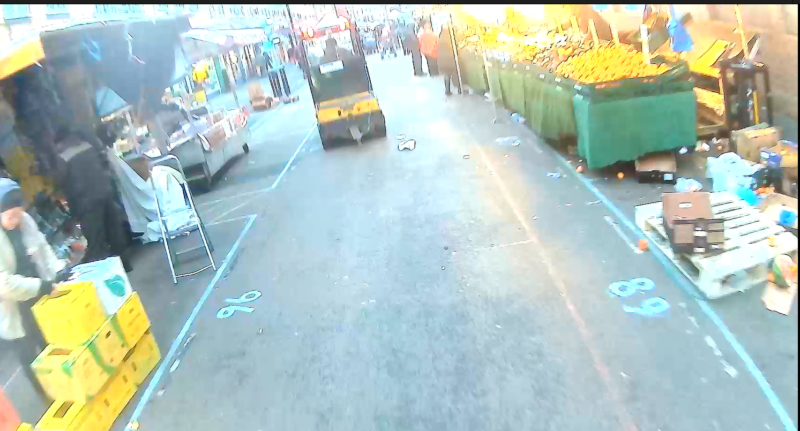 On through Dulwich and Crystal Palace before we split up and made our separate ways home.
A great adventure for me.
Thankfully Brian got back in time for his commitment or my name would have been MUD – haha.
Tom V