Guest Ride to Pevensey Levels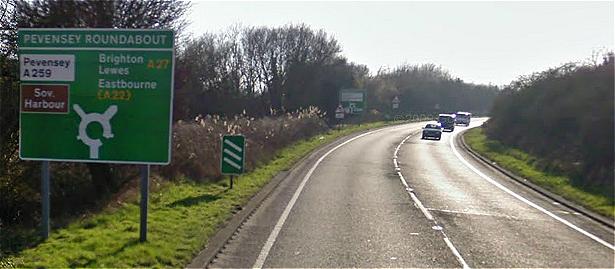 Just a quick update on the "guest ride" to the Pevensey Levels and Cuckoo Trail this coming Sunday 17th July.
If you wish to travel by train, please meet us at 8.45am in the main ticketing area at East Croydon Station. We will catch the 9.03 train to Polegate, arriving at 10am. We should be able to get the "four for the price of two" deal – according to Stuart! (It's on your head, Stuart!)
Those travelling by car, please meet us at 10am outside Polegate rail station. There is some on street parking in the area of Shepham Lane.
We envisage riding about 18 miles or so through the Pevensey Levels, and then stopping for lunch/coffee. We will then make our way to the Cuckoo Trail, which is a pleasant, easy, approximately 12-13 mile ride back to Polegate. Hopefully, we will arrive back in time for the 15.06 from Polegate back to East Croydon. (If not, it'll be the 16.06!)
Any really fit/crazy amongst you might like to ride home from Polegate – it's about 47 miles back to East Croydon.
Looking forward to seeing some of you on Sunday for this trip.
Tom & Julia