Croydon Cycling Forum: October 2013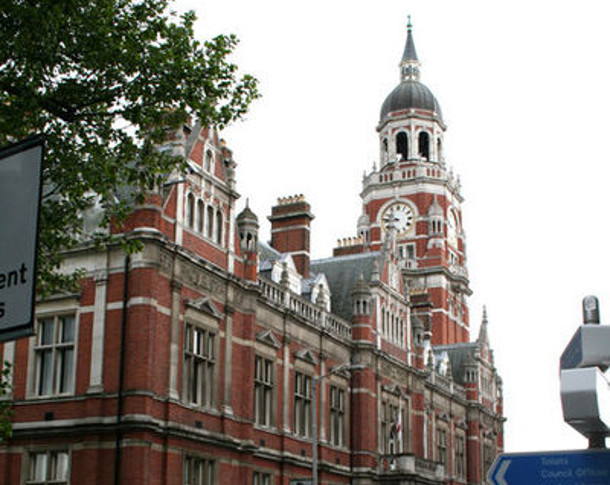 NOTES OF THE 22 OCTOBER 2013 INFORMAL MEETING OF THE LONDON BOROUGH OF CROYDON CYCLE FORUM
_________________________________________________________________________
Present:
Councillor Richard Chatterjee (Chair)
Councillor Chris Wright
Councillor Jane Avis
Austen Cooper, Croydon Cycling Campaign
Jim Bush, Right to Ride Network
Rob McLean, British Cycling
Paul Lowe, Cycling Instructor Ltd
Kristian Gregory, Croydon LCC
Francis Bernstein, Croydon LCC
Isabelle Clement, Wheels for Wellbeing
Ian Plowright, Croydon Council
Carole Crankshaw, Croydon Council
Jessica Ellery, TfL / London borough of Croydon
Ilona Kytomaa, Croydon Council
Apologies: Andy Bebington
Notes of the meeting:
The Head of Transport gave an overview of the London Borough of Croydon's expression of interest in "Mini-Hollands" funding.
The expression of interest focused on the Metropolitan Centre Opportunity Area and opportunities on the "Croydon motorway ring". It also identified ways of getting across various railway lines in the borough. Design principles from the Mayor's vision for cycling were applied to opportunities in the borough and to quietways outside the metropolitan area. Very few quietways were identified in the south of the borough, however. Consequently, Brighton Road was proposed as a principal cycle highway, with designs for a segregated cycle lane. Segregation was not deemed to be feasible along South End, and an eastern alternative was proposed instead. In addition to the above, the expression of interest included traffic calming measures to make cycling safer in the borough.
The Head of Transport provided feedback received from Cycling Commissioner Andrew Gilligan. He stated that the Croydon bid was the one TfL had wrestled over most, and that it had been decided that Croydon would not receive Mini-Hollands funding as it had already received significant funding in the past. However, the Cycling Commissioner was minded to support Croydon to achieve a number of ideas included in its expression of interest, including its quietways.
Austen Cooper stated that a group from Croydon LCC had met with the Cycling Commissioner three weeks before the Cycle Forum meeting. They had been informed that Croydon's failure to receive "Mini-Hollands" funding had been due to its poor reputation for delivery. For instance, the borough had underbid and underspent on its bid for LCN+ funding and the borough had not made use of Biking Borough funding. Austen Cooper urged all councillors to make every effort to bring about cycling improvements with the funding available at present.
Other stakeholders suggested that clarification and expanded feedback be sought on the reasons why Croydon had not succeeded in obtaining Mini-Hollands funding. However, the Head of Transport suggested that it would be more advisable to focus efforts on using the significant amount of funding obtained and implementing quietways in the borough.
It was observed that installing quietways routes would only work effectively if appropriate facilities were also put in, e.g. cycle parking racks. It was suggested that funding might be obtained from the Westfield and Hammerson development for these.
The Cycle Forum were informed that a request had been made for cyclist access to travel through the Westfield and Hammerson development. However, from detailed discussions on this suggestion, it appears that developers are not in favour of this approach. Members of the panel contrasted this view with the availability of cycle access through the refurbished Rijksmuseum in Amsterdam.
The Head of Transport explained that a key objective would be to examine how Wellesley Road might be reshaped in the light of changing redevelopment plans, and agreed that cyclists' needs had to be accommodated within the plans. It was observed that cycling had not been integral to some early masterplans, although the Old Town Masterplan had made more of opportunities to use this form of transport.
The Head of Transport stated that he had been asked to provide costed proposals to the Cycling Commissioner in November 2013. He would put the bid for quietways into a wider context and put forward ways of overcoming any potential problems or risks. He added that funding streams had changed in TfL's business plan and that accessing funding through Mini-Hollands was a quicker and more informal process. It was suggested that all available sources of funding, e.g. CIL, Section 106 funding and contributions from Westfield and Hammerson developers be considered to maximise resources for cycling improvements in the borough. Cycle Forum members were advised that funding streams from the Local Implementation Plan and training funding would also be bid for.
It was observed that suggested quietways would take cyclists towards the town centre, but not into it, and that there was a risk of a dangerous "funnel" effect as cyclists neared the town centre. It was suggested that contraflows, plug-no-entry schemes and one-way streets be used to reduce this risk.
A proposal was also put forward for targets to increase the number of journeys by bicycle in the borough.
Members of the Cycle Forum were informed that opportunities might arise for them to refine the proposals for quietways. They asked for maps of draft proposals to be made available for them to examine.
It was emphasised that any proposals for cycle-friendly routes must form part of a wider traffic management system. It was also suggested that any report to the Traffic Management Cabinet Committee should include a paragraph or two on the impact of any works on cyclists. This had been a feature of reports some years ago but had been dropped out of more recent ones.
Dates of future Cycle forum meetings
11 March 2014
The meeting ended at 7.20 p.m.