Anerley Pioneers: GE Osmond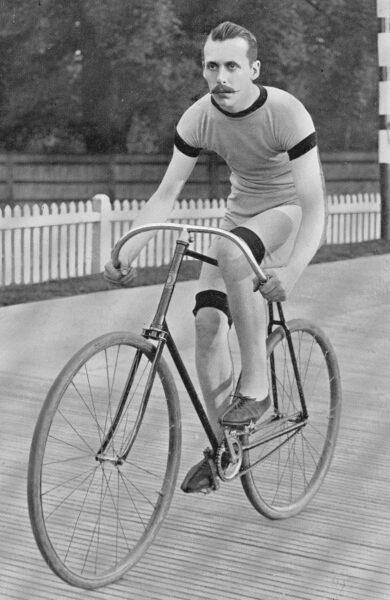 George Ernest Osmond was born in Peckham in 1871, his parents moved down from Long Sutton Lincolnshire sometime after 1867 the year his more famous brother was born, Frederick John Osmond the future World amateur cycle champion of 1890.
George himself set a National Cyclist Union record in 1893 with his safety tandem his partner W.H.Burgess was a fellow member.
This from the Spring 2020 addition of 'The Boneshaker' the journal of the Veteran-Cycle Club an article by Robert Osmond Powell entitled ' Frederick John Osmond (1867-1919) pagGeorge Ernest Osmond 3-2e 12.
FJO also had a racing sibling, namely his younger brother George Ernest Osmond who was born in Peckham, Surrey in 1871. In spite of public expectation, G.E.Osmond was nowhere as successful as is brother. 1893 appears to have been Goerge's main year when his achievements included narrowly missing riding 25 miles in two hours. After that he consentrated on his business and in the 1911 census he was still in Peckham as a manufacturer of pressed metal goods.
This last point from the 'Boneshaker' leads to to other mention of G.E.Osmond, I found this in 'Bartleet's Bicycle Book' published in 1931 and reprinted by the Veteran-Cycle Club in 1983 page 59.
No124 "Pair of Heel Clips" invented by G.E.Osmond, 1889. The "heel clip" was bolted to the rear plate of the pedal (in contra-distinction to the "toe-clip", which was bolted to the front plate) projecting backwards so that its point would catch the heel in the event of the rider "missing his pedal".
That the "heel clips" could sometimes act as their inventor intended was demonstrated on one occasion when the writer won a race riding the last half-lap with the clips in operation!'
I want to add that the 'Bartleet Bicycle book is considered the "Bible" of books on early cycles,riders,and inventors, H.W..Bartleet was a member of the Anerley Bicycle Club for around Forty years.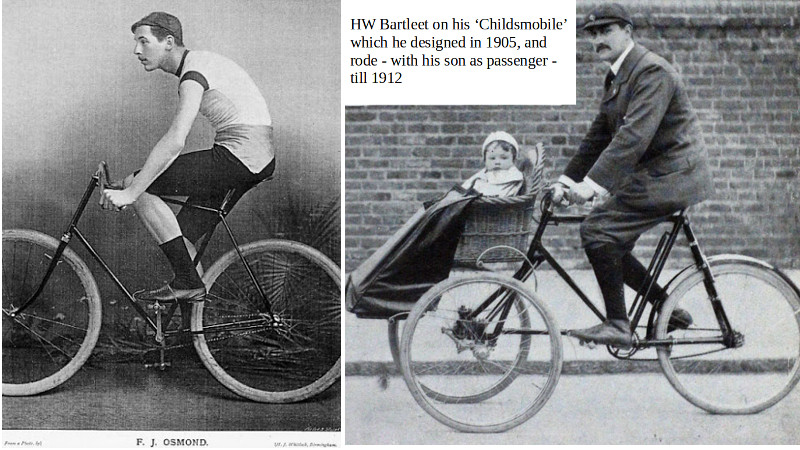 More on H.W. Bartleet to come.