The traditional annual club dinner held at the Whitehart, Godstone on February 12th. A splendid Moussaka feast (or two in the case of Eamonn) was enjoyed by both current and retired riders. Though the oldest was the only one to arrive on a bike – or to be more precise – a trike!

President Meike made the first toast of many.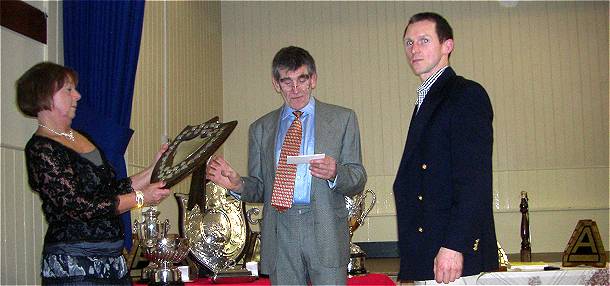 Richard & Bryn Tully scooped all the racing trophies – as usual!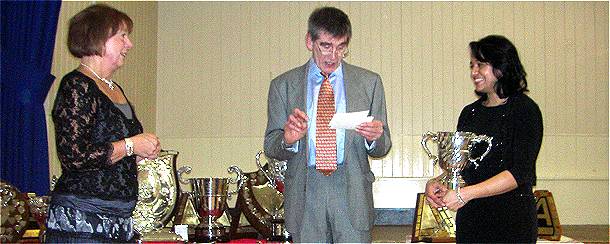 Gina got a up for most meritorious (LEJOG) lady and another for best attendence on club runs.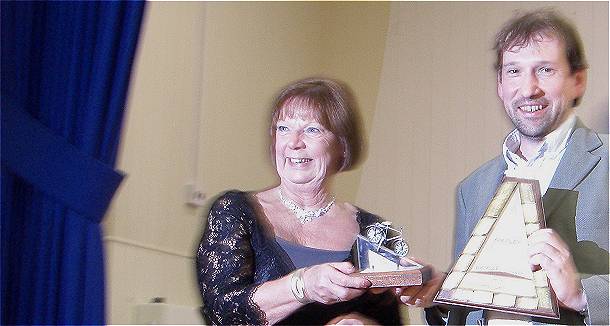 Club Captain Jeremy got a pot for the freewheel downhill …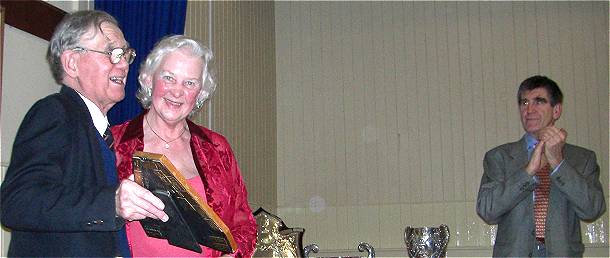 The President's special reward for merit went to Jack – back in the saddle after heroic surgery.
Apologies for no photo of Des receiving the Calder Trophy for organising and leading the long distance Picos ride for charity.